Welcome to the Metasysteme online FRACTAL SELF-COACHING JOURNEY
This is an online coaching service. It serves to accompany you as you work through your current personal or professional issue, to help you find new and very practical options.
This service is meant to be a detailed, in-depth self-coaching process. It aims to provide you with insights on how you deploy your skills as a manager or coach in your REAL, current situation. One that really concerns you and in which you truly want to progress.

Before moving onward and concerning this precise issue, in order to make this self-coaching process a much more practical experience, you are invited to write down an exact description of your current issue. .

When did your situation, issue, project, transition or relationship start? How did it progress? Where does it stand today? What are the difficulties or challenges you are facing? How do you foresee its future? Etc. Take at least five minutes to reflect and define your current issue before you proceed.

You can then proceed with your self-coaching process. It rests on twelve consecutive situations that can be experienced in a classical management context. Answer these questions as spontaneously as possible, without second guessing or trying to make links with your current life situation or specific concern. Do not attempt to force analogies
After you have answered the twelve questions, you will automatically receive a short free teaser report, a synthetic introduction. Should you choose to receive the complete 40+ page report, you can purchase it directly from your account. With your report in hand, we suggest:
You take the time to study it in detail, by applying all its comments and options to your one chosen, current situation, or issue, challenge, project, transition, relationship, etc.

Again, however, make sure you experience this self-coaching process by first focusing on a very specific, concrete, practical real-life and current situation. Afterwards, stay focused on its successful resolution until you achieve success.
You could take the time to regularly come back to your report, after a few field experiences, in order to further experiment more suggestions. Consider your full report as a very complete and practical or behavioral workbook!
Today in your meetings, projects, relationships, etc. do you really use your acquired skills appropriately, or could your behavioral patterns be much more effective, while doing much less work?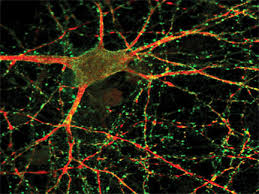 After you have fully experienced your self coaching process by applying it to a specific situation, you can generalize some of your learning to other aspects of your life. In other words, how are the patterns at work in your specific situation or issue offering you an opportunity to consider change in other important realms?

Your complete report also provides insights as to how you may deploy very good skills, unfortunately at inappropriate times.

To offer an example, you could generally perceive yourself as being more or less creative, informational, relational, analytical, action-oriented, emotional, aligned, etc. That is the case for most of us who have acquired those skills over our life experiences. What we don't know is if we actually use our acquired skills appropriately when we conduct our projects, coach people, facilitate meetings, lead teams, etc. We may deploy these skills when they are in fact not very useful, and hold them back when they could be most effective.
Not only this is the case for most people, but we each follow repetitious patterns in the way we deploy our skills to react to different situations. We therefore often achieve the same types of results. This is our fractal reality.
The fact is that over time and through experience, we have all acquired a large range of very useful skills. What we know much less is whether we have trained ourselves to deploy these competencies in a judicious, adequate, pertinent fashion in order to ensure the best results in the shortest time, with least effort.

Indeed, if one wants to succeed more by doing much less, all that is needed is to become aware of our patterns, and then modify these when they are not effective, in order to succeed. In a viral way, modifying some of our basic patterns will increase our success at home, at play and at work.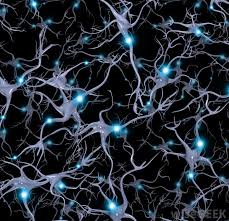 Based on a number of complementary theoretical models, on systems thinking, on quantum theory of time and space and on linguistics, this online coaching and management self-coaching questionnaire, journey and report is designed as a confronting learning experience. Whether you are a manager, a coach, a team member or part of a network, it is conceived:
To give you detailed indications on your habitual collaborative, coaching or managing skills, behavioral patterns and strategies as you proceed through the steps of accompanying personal and professional partners, internal external coaching clients, meetings, projects, teams, etc. throughout your different fields of interest.

TO PROCEED:
First answer the self-coaching journey questionnaire, and you will automatically receive a "freemium" online report on your preferred partnering coaching and management profile(s). Note, however, that this first short and general report does not deliver precise information on your more complex behavioral patterns.
Should you then decide to pay a minimal contribution, you will receive over twenty PDF pages of self-coaching insights. This includes your initial online freemium introduction, plus:
Detailed insights on your appropriately effective skill-sets and behavioral patterns as a manager, coach, partner or individual and team coaching manager,
Precise indications of your avoidance strategies and inappropriate behavioral patterns, when you are less effective, no matter your setting or field of interest.

A list of practical self-coaching questions, options and solutions that will allow you to concretely improve your contribution patterns when participating in partnerships and your effectiveness as coach and/or manager.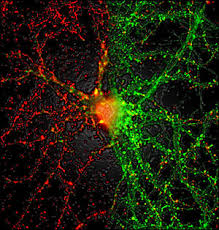 The reports
The purpose of the Manager-Coach questionnaire and self-coaching report is to help individuals and professionals improve their general coaching and management pattern effectiveness and consequently, the quality of their partnerships and relationships.
To resume and for you, this online self-coaching service aims:
To help create change and improve results in all your personal and professional partnerships.
To provide detailed feedback on personal and professional skills and behavioral patterns, these reports are automatically compiled from a large database.
Note that these reports are neither meant to be judgmental nor complacent. They are as simple, as precise and direct as possible.
The Manager-Coach Self-Coaching questionnaire and reports rest on a systemic, fractal perspective
In a systemic frame of reference, individuals enact very similar if not identical behavioral patterns in very different personal and professional contexts, at home, work and play.
By observing what skills and what behavioral patterns one deploys as a coach, for example it is possible to deduct how that person manages projects, participates in meetings, relates. It is even possible to extrapolate how that person plays golf or drives a car.
Interestingly, when one modifies these underlying patterns in one personal, professional or social realm, that change of pattern will almost automatically provoke equivalent changes in all other realms.
Consequently, Viral change strategies are also part of a fractal or systemic perspective. More information on systems analysis will be offered in the conclusion of your complete report.