WE ARE PERSONALLY CONVINCED THAT EXECUTIVE TEAM COACHING CAN HELP SIGNIFICANTLY INCREASE YOUR ORGANIZATION'S PERFORMANCE
Executive team coaching to develop a comprehensive company leadership and management culture that favors innovation, initiative, responsibility and accountability.
Coaching to keep your executive team meetings focused on making strategic decisions: better prepare them, obtain collective commitment, and then really follow them up.
Executive team coaching to prepare and follow up with your major transitions, change of senior executives, mergers, acquisitions, and other organizational transformations.
Systemic team coaching to make your executive meetings more effective: have them be the nucleus of your organization's drive, modeling breakthrough team behavior focused on success.
Team coaching to develop a keener collective sense for quality and ethics, for implementing more measurements and controls, for displaying a higher level of expectations from each other, starting within your executive team.
Executive team coaching to become more performing from preliminary analysis to developing organization-wide breakthrough strategies, in implementing internal consulting processes, powerful decision-making and leadership follow up.
Executive team coaching to transform the time management culture of your leadership and organization and implement a collective just-in-time deadline focus centered on respecting all internal and external engagements.
Systemic team coaching to develop more positive peer reciprocity, a transversal collaborative attitude that will allow each executive team member to become a more performing team player.
Executive team coaching to develop a real transversal corporate culture that rests on high performance professional interfaces between divisions, departments, teams and people.
Executive team coaching to develop operational results orientation within complex, matrix, multicultural, delegative, network, international, project driven and distributed organizations.
Executive team coaching to develop a really active and innovative "learning organization" modeled by the corporate leaders and reproduced all the way to your line managers.
Executive team coaching to develop authentic appreciation for international, multy-cultural, multy-racial, multy-gender, etc. diversity, and accompany your organization's global development.
Executive team coaching to better manage your financial results, focus on breakthrough results, regularly double your organization's performance.
"Systemic" team coaching is the art of coaching each executive team as a specific ensemble or as an original and totally coherent "whole". Executive team coaching is therefore not equivalent to the individual coaching of each executive team member in a group setting. A "systemic" team coaching approach is centered on the executive team as an original, inseparable or undissociable "unit" whose performance and results totally depend on the systemic interactive operational responsibility of all of its members functioning as an executive unit.
EXECUTIVE TEAM COACHING FOCUSED ON BREAKTHROUGH RESULTS

The objective of a systemic team coaching process is to develop the executive team in its capacity to lead by collectively by focusing on multiplying their and their organization's operational measurable results. This results-oriented coaching focus will help improve executive team interfaces and that strategy will in turn be instrumental in developing each executive team member, personally and professionally.
Systemic team coaching therefore helps the executive team focus on achieving extraordinary breakthrough performance in a determined time frame and as measured by predefined and measurable criteria.
When first implemented within an executive team, systemic team coaching helps prepare and launch a company-wide cultural transformation which subsequently allows all other management level focus on achieving exceptional performance in quality, growth and profitability.
Consequently, systemic executive team coaching is primarily focused on achieving breakthrough perfomance results as measured by precise operational indicators. Executive team coaching is therefore resolutely different and complementary to more classical "team building" approaches that are generally more focused on improving team member relationships or on developing collective motivation.
EXECUTIVE TEAM COACHING IN "COMPLEX" SYSTEMS
Systemic executive team coaching helps implement performing transversal interfaces to better lead complex organizations in multinational and multicultural contexts, "distributed" systems spread out over large territories, matix organizations, flat "network" organizations, project management or more simply in very highly delegative entrepreneurial organizations.
The nature of the work during a systemic executive team coaching process is the first step in a modeling process to develop company-wide awareness and acceptance of impermanent, flowing and emerging organizational structures. The development of efficient transversality in complex systems permits much higher local responsabilities and reactivities, all focused on achieving global results. This systemic approach first developed within the executive team ultimately favors the development of more delegated and empowered organizational growth and performance.
In this light, executive team coaching is a privileged means to prepare and pave the way for the systemic transformation of your whole company's corporate and managerial culture to accompany international and multicultural development. Since 1976, our international and intercultural experience in executive team coaching has prompted us to develop an affinity and a competency with specific tools and processes to accompany transcultural executive team coaching.
Globally (see our list of clients on this website) and within really diversified executive teams, we have accompanied the implementation of systemic methodologies that are completely adapted to developing performing organizations in intercultural contexts.
EXECUTIVE TEAM COACHING IN TRANSITIONING SYSTEMS
When relocating, reconfiguring or re-engineering, merging or acquiring, changing senior leadership or revisionning company future, executive teams can litterally "leap" forward with a strategic and systemic "transitioning" executive team-coaching approach. Our fifteen-year practice of systemic executive team coaching permits us to confirm the powerful changes made possible by implementing this approach in transitioning teams and organizations.
This executive team coaching process focused on successful "transitioning" permits a major change of focus from what is often perceived :

as a crisis period often caracterized by a loss of recognizable reference systems, loss of focus or loss faith into
a period that allows exciting new opportunities within new horizons, permitting original emerging solutions, and the unfolding of immediate or future potentials for exceptional performances.
Transitioning team coaching applied on executive levels therefore permits a strategic and systemic re-focusing of the whole organization towards developing its potential for personal growth and collective results. This is especially true in intercultural or transcultural communication in multicultural contexts.
EXECUTIVE TEAM COACHING TO DEVELOP PROJECT MANAGEMENT

Beyond the above executive team issues, an executive team coaching process is particularly appropriate for developing performing strategic transversal project teams to help team members collectively achieve high performance and breakthrough results.
A team coaching approach can also help these transversal project management teams or less formal "networks" develop high quality interfaces between executive team members and with all the other key players within and around their organization. Team coaching processes and tools can help these non-local, non-hierarchic and often multicultural teams achieve high performance objectives in record time. This approach is particularly recommended for teams that are responsible for implementing strategic innovative breakthrough missions that ultimately prepare the future of their parent organizations, or aim to transform its structure and culture.
Ask about our experience coaching project teams missioned to prepare mergers, acquisitions, alliances and new partnerships in national and multicultural contexts.
EXECUTIVE TEAM COACHING PROCESSES IN RESEARCH AND INNOVATION ENVIRONMENTS
In all corporate settings and all public or private research institutes, innovation is a team issue. The added-value potential brought about by innovation almost systematically originates from excellent professional interfaces between team member competencies. This executive team and organizational interface potential can be tapped when teams develops high performance co-designing, team work, transversality, and co-responsability focused on results.
Innovation also rests on a specific collective frame of reference that permits the executive team to envision and implement "breakthrough" strategies rather than limit itself to developing progressive linear improvements. The development of innovation performance is not only measured by executive team operational results but also by quality breakthroughs, lightning reactivity, excellent time management, and of course, totally creative outputs.
Executive team "breakthrough innovation frame of reference" can rapidly be developed with a systemic executive team coaching process.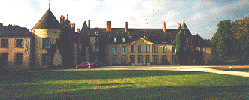 INTERCULTURAL EXECUTIVE TEAM COACHING
One of the main issues in today's multinational corporations concerns their capacity to develop a worldwide authentic multicultural corporate culture totally respectful of diversity in all its shapes, formas and colours. This challenge will be met only through a real capacity to communicate and actively collaborate with international partners with a profound love of all humanity's multy-dimensional diferences.
The work to develop diversity naturally begins within the corporate executive team with visible authentic cross-cultural modeling centered on performance and results. Only then can the process be distributed throughout the organization through a voluntarily implemented managerial culture based on cross-cultural, multinational, multi-racial, cross-gender, etc. diversity strategies.
Again, systemic executive team coaching is one of the best ways to achieve this goal by helping the top organizational team become a model for the rest of your organization.
MARKETING AND SALES TEAM COACHING
Executive team coaching processes are particularly adapted to driving breakthrough objectives and measurable performance results within corporate and local marketing and sales divisions.
This executive team-focused approach resolutely centred on collective development permits the unleashing of unexpected results originating from unsuspectedly rich team member interfaces. Indeed, the often highly competitive context of sales and marketing environments coupled with poor executive team support is often the main cause for very high losses of potential results. This "systemic" loss rests on poor transversal support, lack of peer cooperation and weak collaboration or focus on common executive team objectives. In this negatively "competitive" corporate context, an executive team coaching process can often permit very high short term sales returns, and performing long term sales transformations.
SYSTEMIC EXECUTIVE TEAM COACHING, PRACTICALLY
Generally, systemic executive team coaching can be implemented in all professional fields. It can help obtain breakthrough measurable results within functional or operational teams, indifferently centered on strategic visionning and planning or on business operational issues and day-to-day follow-up. It concerns top executive teams, as well as other teams in operations, sales, marketing, finance, accounting, production, information technology, in all national and intercultural contexts.

When a systemic executive team coaching process is undertaken by an leadership team, it can prepare for a strategic "organization coaching" process to accompany a much more comprehensive corporate culture transformation. (cf. the "Organization Coaching" page on this website).
MEANS
A systemic executive team coaching contract often begins with an in-depth full-day team "diagnosis" focused on elaborating a shared executive team self-evaluation. This allows:
Each of the executive team members to better position themselves and their roles and functions within the team as a performance system.
The executive team as such to make a complete professional inventory of its collective potentials (strengths and challenges) representing the nucleus of the organiszation and its D.N.A. (its active system culture).
The executive team to define collective coaching goals and contractualize its main development focus.

This "just in time" systemic diagnosis process helps each leader and the executive team as a unit "own" their issues and objectives and re-align their collective strategy. The esecutive team can then co-define the transformation and organization growth process they plan to implement.
The systemic diagnostic work is clearly meant to position the executive team as the main "breakthrough" vehicle for developing future organizational performance.
The subsequent executive team coaching process takes place during the "supervision" or mentoring of occasional real executive team meetings (every two or three executive team meeting over a determined lapse of time). This executive team coaching process permits it to:

Learn and practice collective and strategic means to develop interfacing competencies as a powerful executive team or "leadership system".
Make the executive decisions and implement executive team actions that will ensure its mission's success and transform organization business results.

The executive team coaching process actually consists of "coached" executive team meetings that allow the leadership system to:

Monitor their executive decision-making and implementing competency, measure progress, adjust objectives and reallocate means,
Develop and practice new and more efficient systemic methodologies to ensure their organization's growth and effectiveness.

EXPERIENCE
Our systemic executive team coaching approach has been developed to accompany the cultural evolution of a number of client organizations in intercultural settings(short-list on this website). It has been implemented worldwide within corporate executive teams, operational, functional and project teams, subsidiaries, departments, etc.
METHODOLOGY
The proposed co-learning and co-developement experience is principally participative, interactive, open and delegated. It would indeed seem contradictory to propose a predefined series of "expert solutions" or a predetermined program based on a preliminary study to a team of executive leaders, while attempting to develop organizational "performance" and "ownership".
The executive team systemic coaching process therefore includes co-designing tailor-made practical tools during a predetermined number of executive meeting sequences and during their debrief. These executive meeting sequences focused on operations and strategy allow for "real" collective executive decision making, focused on immediately operational and strategic issues.
PREPARATION

The just-in-time nature of this emerging and participative executive team coaching approach needs no preliminary meetings, interviews or preparation. All that is needed is the active and professional availability of all the executive team members including the CEO.
MULTIPLICATION
Following a first systemic coaching process with the executive team, subsequent systemic team coaching can be organized for other individual, pairs or groups of teams within the organization, taking into account the size of groups and possible transversal issues between divisions and departments. Depending on executive objectives and availability, this can include large and small-group work in varying break-out configurations.
In such systemic organizational coaching processes, we recommend a maximum of twelve participants per coach and of seventy participants per intervention (four coaches).
DIFFFUSION
The proposed executive team coaching approach, systemic tools and methodologies have proven to be somewhat "viral" in their nature in that they naturally spread within client organizations through "modeling behavior" initiated by the executive team and by word-of-mouth. Written English, French and other language texts are made available in books and on a website that can be referenced on the client organization intranet. This material can be translated into new languages and be adapted to transcultural or multicultural contexts.
Train-the-trainer and coach-training courses on our systemic approach and emerging methodology, for internal coaches or through communication or management training programs can be delivered to ensure a more rapid diffusion and intercultural adaptations (check elsewhere on this website the METACOACH and Metasysteme Coach Academy programs.
EVALUATION
The effectiveness of a systemic executive team coaching approach allows an executive team reach measurable breakthrough goals in record time, especially when compared to more traditional coaching or training, usually focused on individual development.
Executive team coaching is focused on precise and predetermined measurable short and long-term results. The systemic process naturally "follows-up" a team so the co-learning and co-developing is automatically reinforced by the team who regularly self-evaluates its own results.
Executive team coaching result measures are practical, for example: accrued meeting effectiveness, an increase in the quality and quantity of strategic decisions, better follow-up of executive team decisions and business in general, better teamwork and team spirit, better corporate and intercultural communication and respect for diversity, increased individual and collective motivation and ownership, increase in financial performance, increase in quality, etc.
FOLLOW UP
Executive team coaching occurs by "supervising" real executive team meetings : the team coach occasionally attends an on-site executive team meeting and coaches both on process and content. This ensures natural follow-up and continuously helps the executive team redirect its learning and development process, sometimes to adapting its organizational business model. This executive team meeting coached "supervision" process occurs on a rhythm adapted to each executive team's specific issues, priorities and needs.
Individual coaching with a coach other than the executive team coach is occasionally suggested to an executive team member on a confidential basis.

THEORY

The diagnostic, practical and conceptual executive team-coaching tools originate from cybernetics and Systems Analysis, and their applications in economics, biology, medicine, ecology, family therapy, computer sciences, and obviously, from systemic coaching.

Some of these executive team coaching tools originate from or have been adapted from those developed by the Metasystem team and network over the last thirty five years in international and intercultural contexts and have been the subject of numerous publications (see bibliography below).

TO CONCLUDE

Executive team coaching is a grounded, reality-testing, collective and active approach focused on solutions and results. It efficiently helps create a collective breakthrough context within which an organization's exeecutive and managerial culture can rapidly evolve.

Executive team coaching actively contributes to the development of an effective and ambitious results-oriented entrepreneurial and intercultural organizational environment.
For more information or to establish a first rendez-vous, please contact us at Métasystème by mail or e-mail or contact Alain Cardon at 33 (0)6 07 97 84 72...