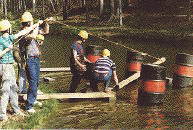 Since 1985, Transformation and Métasystème has been developing and using "outdoor" training tools under its EXTRA MUROS trademark. This learning technology is performing in "team building" contexts and can be excellent support or team coaching approaches. When working with Metasystème, this approach is now available to make your team's transition a profound and exciting memorable growth experience.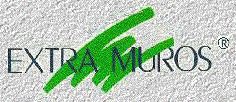 For references concerning our international EXTRA MUROS practice and experience (USA, Morocco, Romania, France...) on permanent or temporary "outdoor" training sites, please contact us.

For coaches and consultants:

A complete training program to the EXTRA MUROS technology, including texts, training instructions for participants and precise technical descriptions for the construction of systemic "outdoor" exercise sites can be delivered for in-house teams of coaches and consultants (coaching organizations and internal training teams).