02 September 2013
My dear international friends
I hope you have all had an excellent summer and great vacations, and that you are now fully rested and prepared for the coming season! We are back home, and already packing our bags to start on a number of programmed professional trips. Surely, there is a lot to be done to better accompany our profoundly transitioning world, and for us, this season is already very active!
NEW: First, I am pleased to announce major changes on all our websites.: www.metasysteme-coaching.eu www.metasyseème-coaching.fr and www.metasysteme-coaching.ro . They have been getting from 10 to 12000 visits monthly, so they deserve it. For the time being, these changes mostly concern cosmetics, but they are important: the sites are lighter, more practical, more dynamic, and much more compatible with the mobile devices used by a growing number of visitors. Many more changes in the content will gradually follow in the coming months.
I hope you will excuse us for the glitches and bugs that you will probably suffer, as can be expected during this type of radical overhaul. And I will also thank you to rapidly let me know whenever you come across errors that have slipped through our testing.
Trips: On top of our usual monthly professional rotations between Paris and Bucharest (and soon Iasi) in Romania, I will go to Stockholm for a conference this September, and then to Mexico City for a week-long systemic coach training program early October: https://individualandteamdiagnosis.wordpress.com/. After that, a probable trip to East Africa for a corporate client, and other destinations are in the pipeline.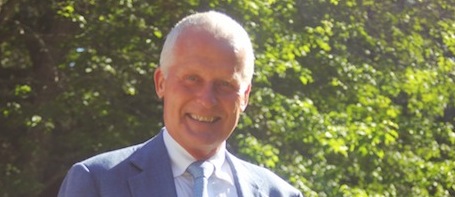 Writing: I have recently written an article on the benefits of giving feed forwards along with possible positive and negative feedbacks. I have been practicing this technique and teaching it over the past twenty years, so the article is long overdue. You can access it on: https://www.metasysteme-coaching.eu/english/to-feed-back-or-to-feed-forward/
I am also preparing my next book (sixteenth?) for delivery to my French editor. A little more confronting than my other texts, it is focused on the social and political contexts that can and should be addressed by systemic coaches. Indeed, I believe that our profession can be much more vocal and engaged in order to better accompany the major shifts and transitions that are affecting us all, worldwide.
Systemic Coach Training
NEW Supervision in Paris: An English language systemic supervision 3-day marathon will be held in France this coming November 25-26-27. https://www.metasysteme-coaching.fr/francais/tarifs-dates-et-inscriptions/1335/new-3-day-english-supervision-marathon-in-paris/ For international systemic coaches both from France and Western Europe. This supervision program is tailored for coaching professionals who wish to prepare to pass their next level ACC, PCC or MCC certification with the ICF. These systemic supervision marathons are totally centered on developing coach presence to coach-client resonances and other synchronic occurrences. See further below for other Bucharest dates.
In Spain: Claude Arribas PCC, a, long-time member of the Metasysteme Coaching network, will continue to deliver a Spanish version of the Metasysteme Systemic Coaching Fundamentals, Supervisions and Team-Coaching Workshops in Madrid during the coming year. To consult his agenda: fhttps://www.anse.fr/espanol/?PHPSESSID=9177ec03864c3244cbc8a77496348ff0
In Bucharest and in English
The next 9-day « Systemic Coaching Fundamentals» course is programmed to start September 16-17, to end December 9-10-11. In the course of time, this program has come to attract more and more leader-coaches, manager-coaches and other entrepreneur-coaches who don't at all plan to become professional coaches. Their main goal is to become much more strategically systemic and much better change agents in their current professions and within the environments in which they are already leading figures. As far as I am concerned, that is very good news.
This Fundamentals program also continues to attract both beginning and confirmed coaches who want to hone and expand their systemic coaching skills. Whatever each participant's origin and ultimate goal, they all attend to develop their systemic presence and quality of being through the acquisition of a very powerful coaching approach. To register to attend the Fundamentals program in Bucharest: https://www.metasysteme-coaching.eu/english/-coaching-fundamentals-training-cycle/. As usual, do not hesitate to continue to spread the word about this benchmark program within your professional network.
Doubling results will not just happen with wishful thinking. And doubling achievements does not mean that individuals or teams have to double their efforts (or do more of the same). It rests on very practical success strategies to change perspectives, and then shift behaviors. This can be learned in the September 19-20 « Breakthrough Processes » workshop for executives and coaches. It is focused on achieving extraordinary individual and team results by operating major shifts in personal and team success paradigms: https://www.metasysteme-coaching.eu/english/dates-locations-and-prices/1402/breakthrough-processes-september-19-20-2013-bucarest/
The "Delegation Processes" workshop for executives and coaches is scheduled for November 11 & 12, 2013. It is centered on the key team coaching and organizational coaching methods that are so central to Metasysteme Coaching's benchmark notoriety in systemic coaching. This workshop provides the tools and strategies to accompany large systems – up to 80 participants simultaneously. It allows transitioning organizations to achieve major cultural transitions and/or measurable ambitions. This workshop's theme is also at the center of Metasysteme Coaching Network's European development strategy. To register: https://www.metasysteme-coaching.eu/english/dates-locations-and-prices/1398/delegative-processes-november-11-12-2013-in-bucharest/
And finally, as stated above, the next Bucharest "Systemic Coaching Supervision Marathon" is scheduled for next January 23-24-25,. To register: https://www.metasysteme-coaching.eu/english/dates-locations-and-prices/1395/systemic-coaching-supervision-marathon-jan-23-24-25-2014-in-bucharest/

So that's all my professional news for the end of 2013! I wish you a very active, successful and meaningful year-end. If you intuit that this newsletter can be of any inspiration to someone in your network, please mail it onwards to those who may benefit from Metasysteme's programs. And don't hesitate to give me a call or send a mail, should you want to share what's on your mind or in your heart!
Coachingly yours
Alain Cardon