MIDDLE EAST, Special Online Programs:
By Rares Manolescu, the " Systemic Coaching Fundamentals " for
Middle-East
and international corporate Entrepreneurs, Managers and Coaches:
And for LATIN AMERICA,
in Chile and online programs delivered by Claude Arribas.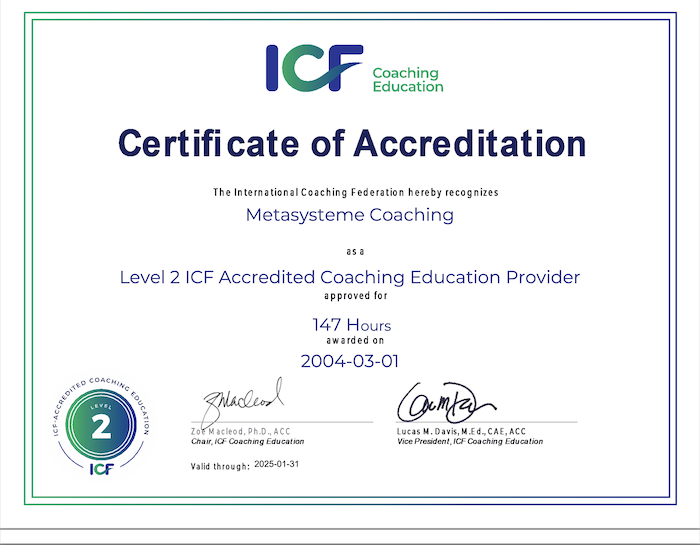 ________________________________________
Simultaneous translation, into Spanish, for Latin America ONLINE: THE FUNDAMENTALS OF SYSTEMIC COACHING AND LEADERSHIP
Trainer, Alain Cardon MCC,

Hours : 9:00 am to 18:00 pm Buenos Aires time

Dates: OPEN for registration

Part 1: September 12-13, 2022- Establishing the systemic coaching relationship

Part 2: October 10-11, 2022, Changing perspectives with systemic questioning

Part 3: November 7-8, 2022- Establishing coaching contracts and agreements

Part 4: December 5-6, 2022- Systemic Coaching perspectives

Supervision day – December 7, 2022
For high-potential entrepreneurs, leaders, managers, change agents and coaches (experienced or beginners) who want to acquire a natural and masterful ease in their practical use of systemic leadership and coaching skills (ICF ACSTH). The objective of this course is to achieve the strategic elegance of systemic management/coaching mastery.
For those who perceive that they need to develop their systemic leadership, manager or coach posture, with the characteristic systemic presence conducive to client / employee, team and organizational development.
Consequently, this training program on the Fundamentals of Systemic Management & Coaching Mastery is for consultants, coaches, and leaders who want to break through to their next level of personal awareness and professional skills, and for high-potential managers who wish to add a systemic coaching posture and behaviors to their other personal and people-management competencies.

The preferential reduced early bird price posted on the right of this page concerns all registrations paid in full, at least 7 days prior to the beginning of the event. All other payment schemes are to be registered at the full price, using the form provided at the bottom of this page.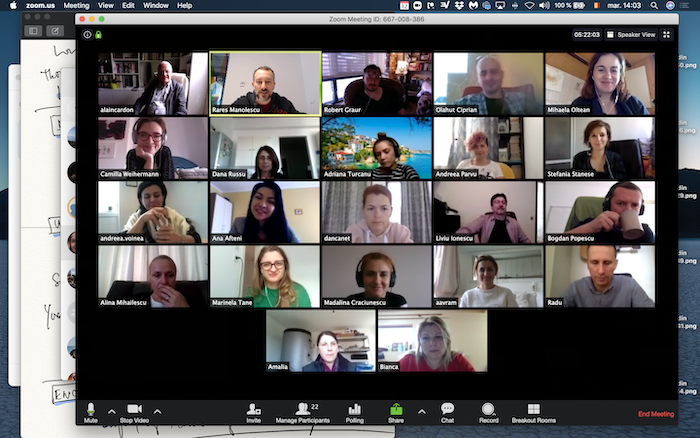 Above, an online class while in a large-group debrief sequence

Participants : High-potential managers, leaders, consultants, internal or external coaches i.e. future systemic coaches. An engagement to attend the complete cycle is necessary.
Virtual classroom hours : 9:00am to 6:pm Benos Aires time

Plus INTENSIVE Practice hours between participants - up to 180 hours between sessions.
Coach/Trainers: Alain Cardon MCC, An ICF ACSTH validated course
Classical Registration: Please retrieve, print, complete, and send the registration sheet provided by the link below. Registrations are accepted in order of arrival, and only when accompanied by the adequate contracts.