25 August 2015
Dear friends
Already September 2015! I hope this summer has been as fantastic for you as it was for us,. Even if it was much too short to my liking. We have just returned from Ibiza and our eyes and hearts are still full of beautiful seaside sunrises. A full fifteen family days with my sons, grandsons, wives, and friends. Pure joy!

But our road warrior lifestyle has already kicked in. We have already been off to Vienna for a few days, then to Bucharest for the opening of the Enescu music festival. And I'll soon go back to Paris to work for a client, then off to Lyon for an ICF conference, then to Paris and Bucharest again for work. October and November will beat to the same Bucharest-Paris rhythm, adding a few days in Amsterdam, a week in Montreal, a sidestep to Luxembourg, etc. You know that we have traveler genes.

Ibiza sunrise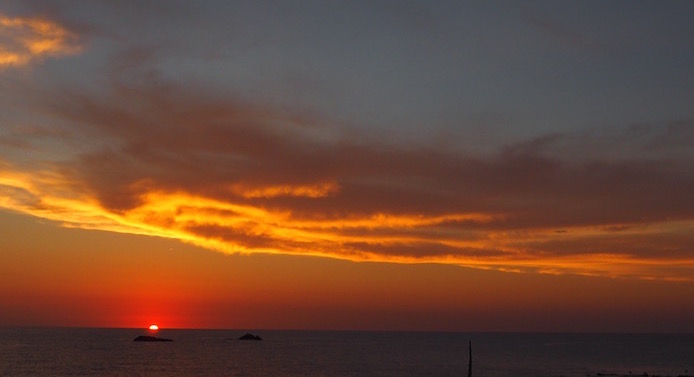 This fall season:
First a quick update on my coach-training and supervision activity (with numerous links to resource pages):
All these courses and workshops are open to managers, consultants and coaches. All are ACSTH-validated by the ICF, which offers a number of advantages. And all Metasysteme coaching training and supervisions programs offer strategies and tools that rest on a systemic perspective. 

As usual, I will greatly appreciate your support if you pass on the above information to managers and coaches in your network, especially to those would benefit from expanding their personal and professional perspectives by developing a more systemic or all-inclusive, collaborative frame of reference.
Resources
Earlier this summer, I have put the finishing touches on a number of new resources. These will gradually be posted online over the fall. So you will soon benefit from new tools, books, translations and video recordings:
1) For your Hispanic network, a second Spanish-language book will soon be available on Kindle, titled Coaching Sistemico de Equipos y Organizationes, It is the second book to be offered in that language. This book is expanding the collection that also titles three English-language books for coaches.
2) For French readers, an new updated translation of the online Metasystème-Coaching Management-Coach Skills Inventory will soon be available on the French Métasysteme-Coaching website. The English beta version is already available through the above link. The purpose of this tool is to help managers (clients) and coaches self-evaluate their active skills, the ones they deploy in a variety of personal and professional contexts, including coaching. An extensive report provides each with precise development strategies and tools in management and coaching, both in one on one and team contexts. Thank you for the feed-back from those who have tested it!

3) A new series of nine short conferences - ten to fifteen minutes each - will be gradually posted on our English YouTube playtist. Along with our French YouTube playlist, these will add to the Metasysteme-Coaching video library that will then offer over fifty short interviews on systemic coaching, plus a few longer conferences The new recordings with Serena Massih mostly concern practicing the coaching profession in the Middle-East and North Africa.

Another magical IBIZA sunrise!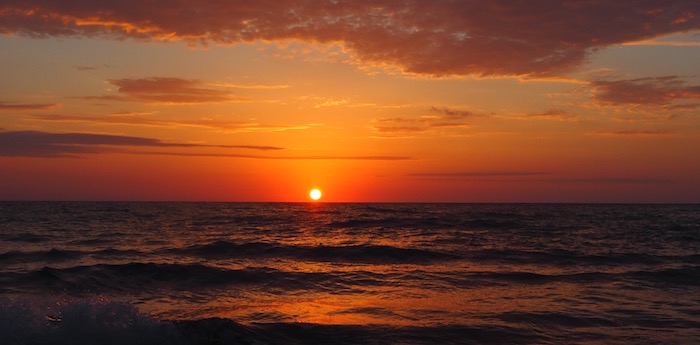 Conferences
To celebrate ICF's 25 years of active service developing the coaching profession and worldwide community, I have been invited to deliver several conferences and workshops.
September 14 in Lyon, during la journée nationale d'ICF France, I will deliver several workshops on clarifying client goals and contracting. In a systemic frame of reference, of course, so be prepared for innovative perspectives. 

October 22-23 à Montréal I will deliver a keynote speech for the ICF Quebec annual conference on the ICF 25-year anniversary theme. Its focus is on all the bridges between coaching and the digital revolution, which happens to have also started around the early nineteen nineties. This coincidence is significant as both are still developing at a very rapid pace, both are rooted in immediate solution-oriented reactivity, both ignore time and distance and cut through the territoriality of individualism, fields of expertise, the provincialism of national boundaries, ... etc. Kin to a Google or an Apple, the ICF is a web-like network organization that is exploring, defining, spearheading, ... the future of coaching. 

November 19, I will deliver an evening conference à Luxembourg. It also concerns the role of coaching to accompany the practical cultural transformations organizations need to undertake to surf on the digital revolution, in order to survive.

Coaching
Of course, an occasional conference leaves me with ample time for my real job: coaching managers, team coaching and coaching large leadership groups that include over three organizational levels. In the latter, the 3-day process aims to simultaneously and intensely accompany more than sixty top key corporate players from the same company ina systemic organizational coaching process. Call it complexity management!

The concerned targets are usually national or European level executives. It's no surprise, their challenge often concern a vital personal or organizational transformation. Collective coaching processes also often concern actively managing organizational transitions towards a more actively committed collaborative or digital culture. (Read a case study)

And on a more personal level...
We are impatiently, and somewhat anxiously waiting to finish the second half of our walk to Compostella. Another 950 kilometers from the Spanish border to Finistera on the Atlantic shore. We finished the first half this last spring, on May 31st, starting from Paris and all the way to Saint-Jean Pied-de-Port, almost in Spain. We will start where we left off and the first hike will have us cross the Pyrenees: a 1200 meter climb. That is programmed for April and May 2016. Anecdote: From the last trip I still have to bear the swollen sequels of two sprained ankles. But no worry: when you limp on both legs, you end up walking like everyone else. So it doesn't show !
Before that, however, we will take some real time off on a Caribbean vacation. Fifteen days vacation, sea, sun and farniente for Christmas and New Year's eve. That is very soon!

Once again, I thank you for your presence and support without which all I am developing would not serve much purpose. And do not hesitate to call, write, mail, or stop by for coffee should you come around Paris, or when I'm in your area.

Coachingly yours

Alain (and Geanina for those who have had the privilege to meet her)